About us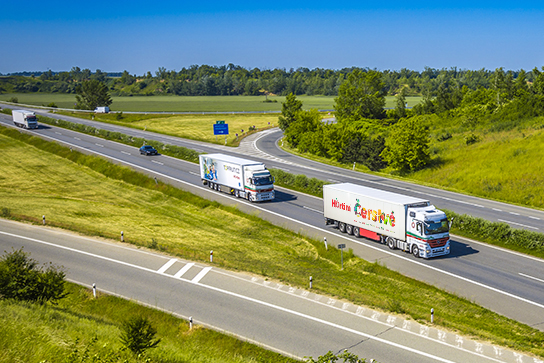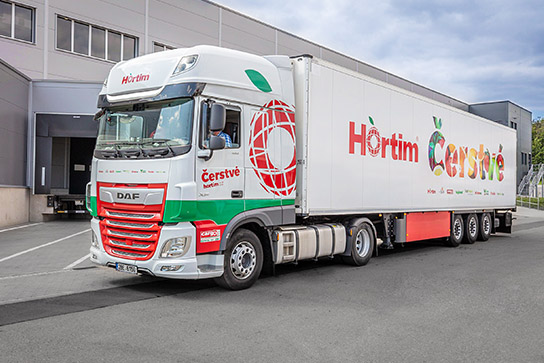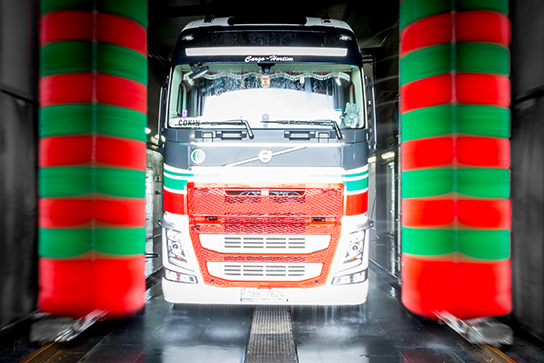 Our company is a stable transporter based in the Czech Republic. In our trucks, we can ship any food and other goods under a constantly controlled temperature. Our main goal is to deliver your goods in order and on the agreed date to the place of destination.
Cargo-Hortim was established as a subsidiary of Hortim-International s.r.o., which is currently one of the leading companies engaged in import and export of fruit and vegetables in the Czech Republic. The parent company Hortim International s.r.o. is part of the multinational group Total Produce. For more information, visit www.hortim.cz or www.totalproduce.com.
Scope
Our branches are located throughout the territory of the Czech Republic (Brno, Prague Lipence, Prague Modletice, Řitka) so that we can efficiently provide local transportation in the entire country. As for international transport, we provide transport of goods to especially European states, namely the UK, Germany, France, Spain, Italy, Hungary, Poland, the Netherlands, Belgium, Denmark, Romania, Bulgaria and other countries in the Balkans.
Quality
We meet high requirements for the quality of transport services, in particular:
Constant temperature – we use refrigerated trailers with cooling units.
Traceability – all our vehicles have installed satellite tracking devices.
Sanitation – we carry out regular disinfection and sanitation of our cargo space.
Certificates
IFS Logistics 2.1
System of checkpoints to ensure quality of transportation services. IFS Logistics enables us to achieve a level of logistic support which guarantees safe supply of food.
Veterinary approvals
Veterinary approvals issued by the Regional Veterinary Administration of the South Moravian Region authorized Cargo-Hortim to transport animal products.
Community licence
A license for the international road transport of goods for hire or reward on all transport routes for the entire route or for driving time on the territory of the Community pursuant to the Council Regulation (EEC).
Trade licence and extract from the Companies Register





Downloads: Trade licence , License for international transport, IFS certificate
Human resources we value
Cargo-Hortim employs 150 people. So that we give our employees the opportunity for personal career growth, we provide them with regular training focusing on the development of knowledge and skills in the field.
Support
As an expression of solidarity, Cargo-Hortim supports Dagmar Children's Home and Truck HELP Foundation, which supports families of the victims of traffic accidents of professional drivers. For more information, visit page Support and Partners.
TOTAL PRODUCE Group
Hortim International, the parent company of Cargo-Hortim, is engaged in the provision of complete supply of fruits and vegetables for its customers. It has offices in four locations around the Czech Republic (Prague, Brno, Karlovy Vary, and Ostrava) and one in the Slovak Republic (Bratislava).

The company has available over 25,000 m2 of floor area for logistics, storage, and other technologies associated with the delivery of fruits and vegetables. This strategy enables us to ensure timely delivery of fruits and vegetables to our clients.